Single Solution for All yours Integration Needs
Onlizer is a solution for services integration and processes automation. Easily build fast, scalable and powerful solutions and save up to 80% in time and cost.
No coding required.
Get Started for Free
Create powerful applications faster
From simple to most complex integrations you need tools with right features to empower your work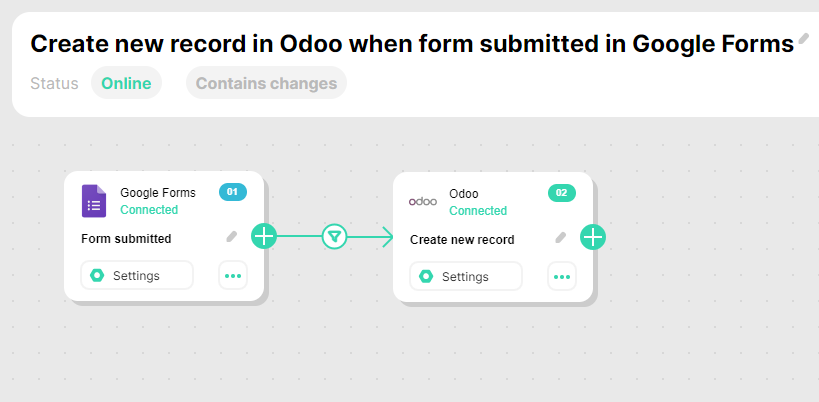 Create your app visually
Use an intuitive no-code editor and templates
The editor is inspired and driven by our experience and passion to create better user experience for apps makers to build and launch automations faster
Connect to everything
Use your own data to power your apps
Onlizer can integrate, pull, transform and push data from any SaaS tool, API or database keeping your data safe. One solution to connect things together with no-code approach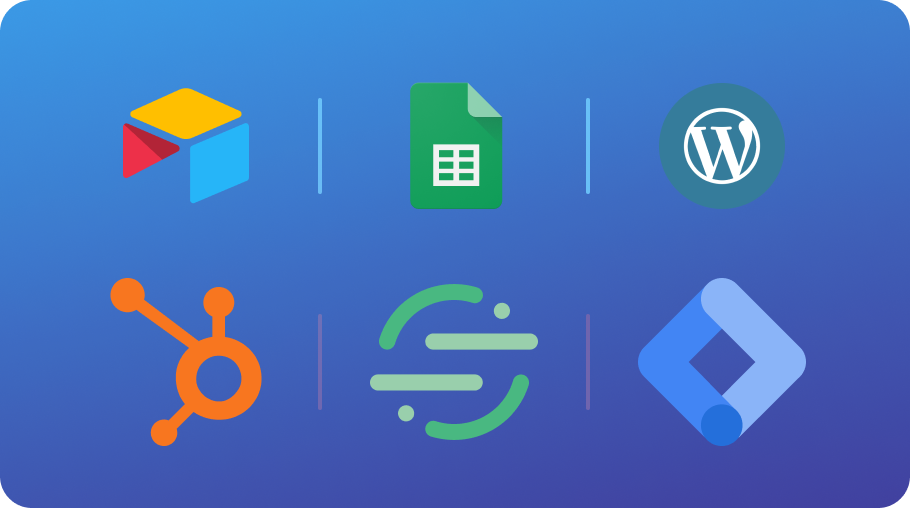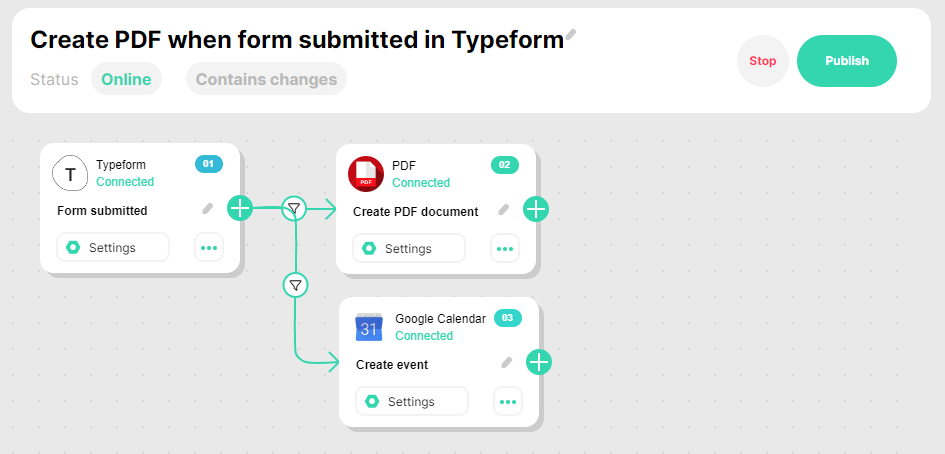 Build by your rules
Customize all integration steps, filters and parameters
Onlizer Studio provides an ability to build integration app specific for your business nneds. You can connect multiple services, specify parameters mapping and filters to create personal solution
Integrate your favorite apps
Connect your existing digital ecosystem
With hundreds of no-code API connectors available for Airtable, ClickUp, WooCommerce, Salesforce, Google Sheets and other services easy and safe sync and transform data, run actions and boost tasks performance using automated workflows
Review services list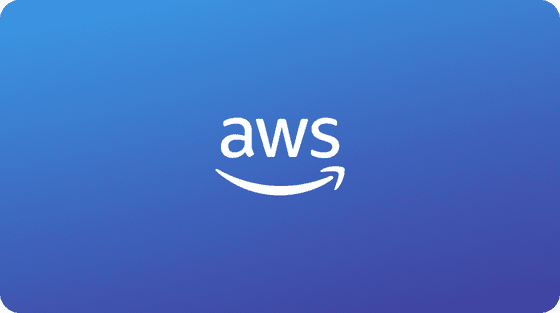 Scalable and secure platform
Build and launch fast, scale wisely and secure
Empowered by years of experience, unique technologies and proven cloud infrastructure Onlizer keeps your integrations, data protected and processes reliable without any interruption
Build
own custom integration

or select one of

case optimized

tools
We focused to provide best solution for every task so Onlizer features multiple integration products optimized for specific automation scenario
Notify
Track important events in
hundreds of services

and send them to

multiple messengers

Send and receive notifications about events that really means when you need it, in any channel. Onlizer Notify provides you with an easy setup to track events and deliver notifications to WhatsApp, Telegram, Viber, Microsoft Teams, Skype and other channels.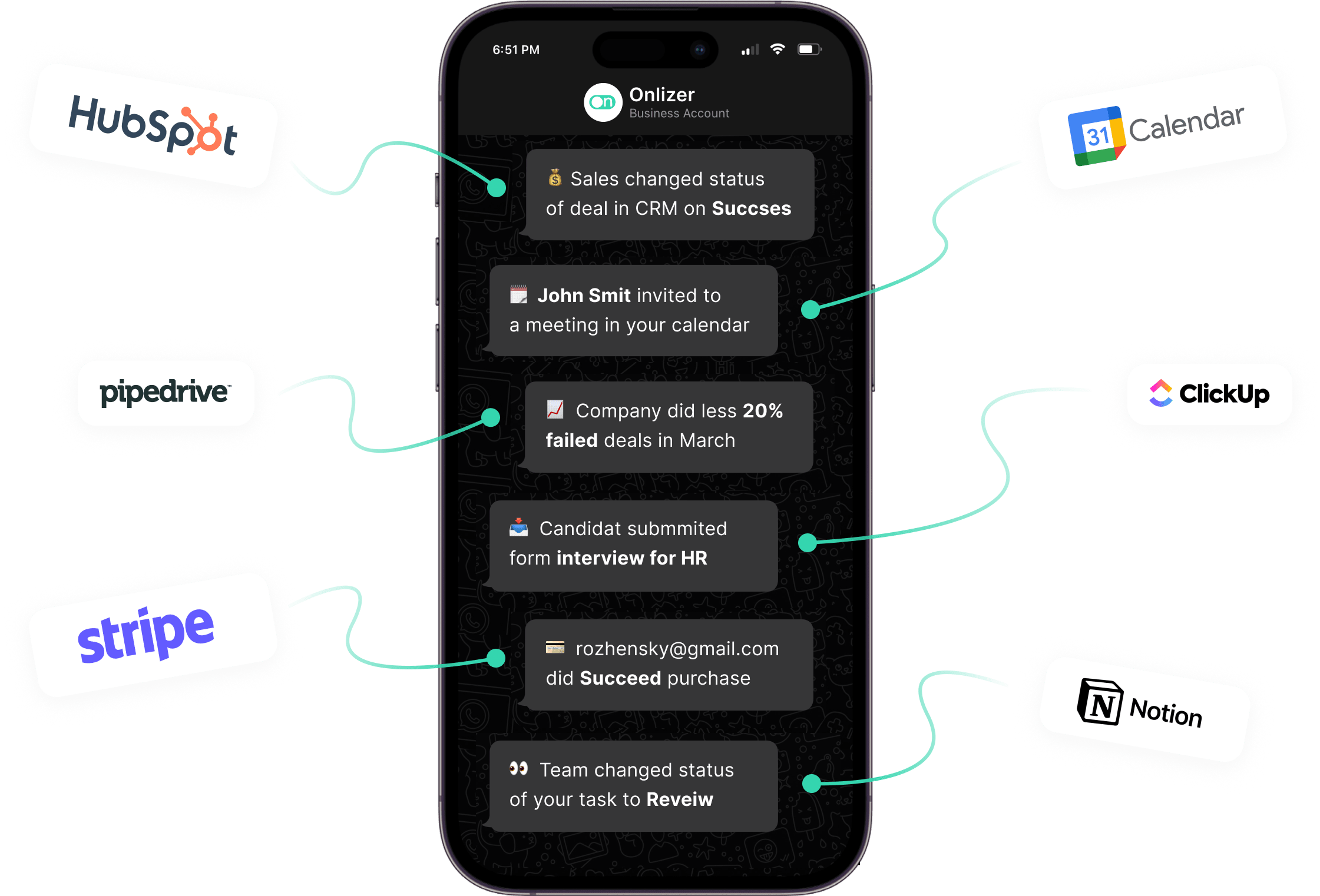 Chats
Support your customers and close deals better via
omni-channel communication
Onlizer Chats connects your CRM, HelpDesk, ERP, communication, marketing and sales software or any services to WhatsApp, Telegram, Viber and other messengers to sync messages, add contacts and deals on the fly, schedule tasks and track activities.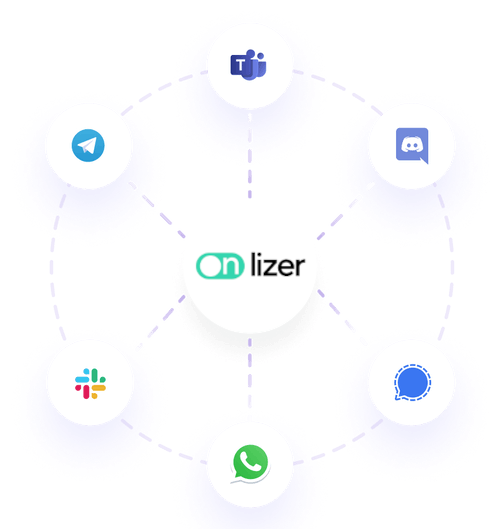 Onlizer BI
Connect
any service as data source

and import data and insights with integration to

BI tools

Onlizer BI integrates data from your CRM, HelpDesk, ERP, databases, marketing and sales software or any services to Power BI, Looker Studio (former Google Data Studio), Tableau and other BI tools to analyze contacts, deals and other data on the fly, build dashboards and get insights quickly.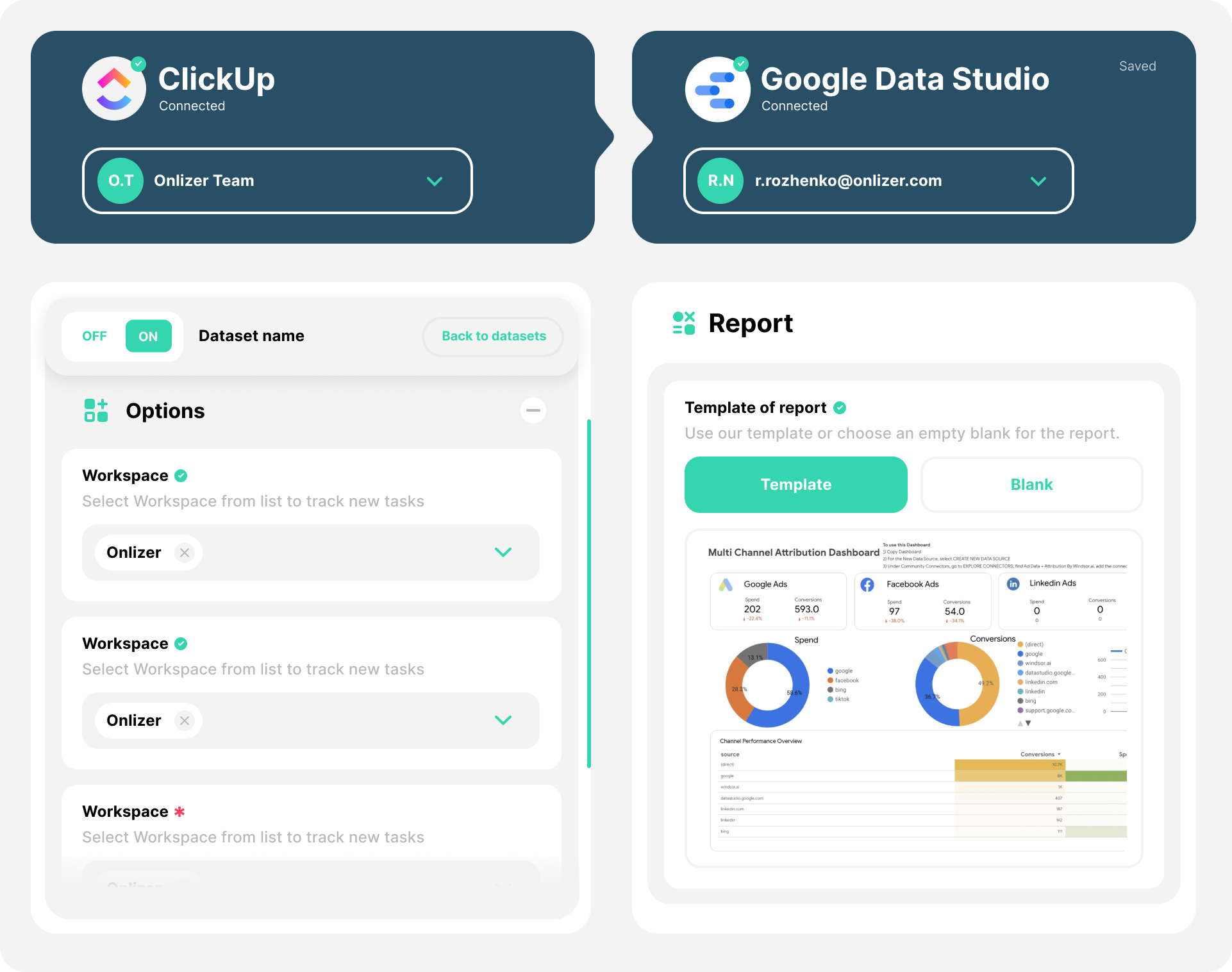 Let's Try! Get Free 50 Messages, 1000 Tasks
Start Your 30-Days Free Trial
We can help you to create your dream processes for better business revenue.
Free 30-days trial

No credit card required

Support 24/7